Arkiv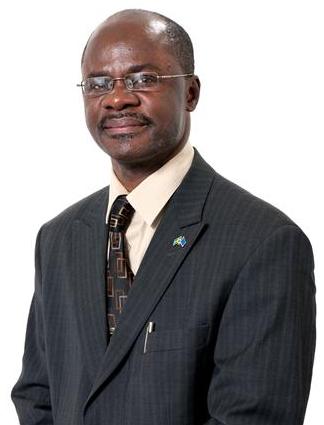 Merry Christmas 2015
24-12-2015
I wish all of you, Merry Christmas and Happy New Year!
Read more
Merry Christmas 2015
New government
2014-10-03
Sweden has from today a new government. But that government decided to bannish the integration minister, instead of the integration politics. I think that this is a misstake and a wrong focus. Integration issues are challenging and very important coming issues in the next years.
Read more
Här är de nya ministrarna
Campaign in Gåshaga day
24-08-2014
I campaigned together with liberals in Lidingö where we had interesting talk with many people, who where curious about our politics on education, environment and climate,jobs and business etc.
Read more
Kampanj på Gåshagadagen
Within 34 days
12-08-2014
I am back after my holidays and directy to my campaign. I am more trained and ready even regarding campaigning methods. We have elections on 14th september.
This time I have to get my seat in the Lidingö State House Assembly.
My aims are to work for Lidingö State to become Sweden Municipality having the first best school in all the country; And Lidingö State shall have and show diversity in all political organs, public working places and offices. Find more on the link on Election manifest.
Read more
34 dagar kvar
Within 1 month
24-04-2014
European parliament elections is planed on 25th may 2014.
Now I assembled all I need t-shirt, pamflets etc.
It is going to be exciting. But tough!
18:e
24-01-2014
The final result of candidates running for the coming European parliament elections, shows that I am the 18th in the national list. I would therefore like to thank all of you who voted on me.
I am still preparing and organizing my campaign team, campaign materials etc. My plan is to do an intensive and large personal campaign organization, fokused in winning the elections.
I am looking forward to work together with you.
Read
Den 18:e
54 votes
02-10-2013
Internal primary elections are over. Thanks to all who voted on me. I am now looking forward and working to build my organizational Campaign team for the parliament elections next year.
Read here
54 votes
Campaigning today
07-09-2013
I was engaged in campaign together with other liberals in the city of Lidingö. It was interestning to meet and speak and discuss politics with the citizens of the city, as shown below.
Read more
José och Fisk
I am nominated
15-08-2013
I am grateful to friends who nominated me to compete for a candidature to the coming parliament primary elections in Stockholm region.
I did accept to compete och I am looking forward to get more support from liberal members in the region, as the party internal voting (primary) start at 15 september.
Happy summer
01-07-2013
I would like to wish you an, happy summer!
José
Near 2013
24-12-2012
I wish You, Merry christmas and Happy new year!
José Kimenga
Barack Obama
07-11-2012
I am always inspired by the human perseverance. The human being needs to be courageous, goal focused, clear with his vision and hard worker. The final of all uses to be the victory or the achievement of appointed goals. That is what Obama did.
As liberal I would like to see the Swedish Liberal Party to learn about the motivation and working methods which characterise Obama`s political work.
Congratulations Mr. President Obama!
Read here
New President of USA
News from USA
05-07-2012
In ten years time I was seeking and wondering on how and why people have been engaged in social issues. I did get the answer during my two weeks time in Atlanta in USA where I had vacation.
Martin Luther Kings Center (MLKC) became a knowledge and inspiration fountain, where I got a answer. The civic movement started here. Engagement in issues that influence people lives, to work for the people who are socialy, economicaly and politicaly weak and advocating for human rights without givind up are some of lessons I learned in Atlanta.
"I have a dream...." said Martin Luther King, gave me a new dimension. Many things happened since that time in USA. Many things have to happen in the world and in Sweden.
I want to be part in these changes and do something for the humanity. Inequality, oppression, injustice, discrimination and segregation, lack of power and similar sufferings have to end!
This is my reason to be engaged in Swedish Liberal party.
Read here
Martin Luther Kings Center
Barnens dag Lidingö
02-06-2012
I was one of Liberals in Lidingö who celebrated the child day.
We campaigned in the city center of Lidingö, distributing bags with airball and summer greetings to the children. The weather was cold, rainy, but cool to be out and talking with the citizens on what is the Liberal Party children politics.
We think that:
The children and youths in Lidingö deserve to have and to be in good health. Our duty is to work and create good conditions and environment for a child focused municipality
What am I thinking about children? I want children interest, in any moment, to be the first priority!
Read
Campaign in Lidingö center
Kickoff Campaign
21-04-2012
It was wonderful as liberal members went out and met Stockholms citizens. I was pleased to be among those who distributed tracts and campaigned for the favor of youths getting jobs.
The liberal party wants to see young people being employed. This is a very important political issue for us. As always, it is important for us politicians to have talk with the citizens. That is what we did today. I wished to see thousands liberals getting out and do the job. I hope that, next time many will participate.
It was too a good occasion for exchange of views and sharing lunch.
Read
Kickoff in Stockholm
och
Comprehensive Campaign last saturday
Thanks!
23-02-2012
I was yesterday elected as substitute steering member of the Liberal party in Lidingö city. I am grateful for the given confidence and expect to contribute for the growth of the party. The annual meeting approved too my proposal on particular dialogue between the Liberal party och local civic organisations based in our municipality.
I am convinced that we need such dialogue as a way to inform and discuss our politic. Political decisions has influence on the life of the citizens. That is why we need to listen and know what civic organisations thinks about our politics.
Christer Hallerby, as speecher, did a deep and wonderful presentation och analysis on how the Liberal party can be winner.
First greetings
03-01-2012
It is important for polilicians to talk with their constituency. It is uncommon that they do it just at the beginning of a new year. But this is what I did today. Having with me the Liberal party new year cards, I gave to many hundreds of inhabitants within my neighbourhood, Larsberg, wishing them happy new year. These nice people I met wished me too a happy year and success. And the weather was wonderful!
In Larsberg
MERRY CHRISTMAS AND HAPPY NEW YEAR
2011-12-23
Christmas 2011
Good beginning or Christmas campaign
10-12-2011
Today as the day that Lidingö liberal party members went out and had talk with the citizens in the city center. I was among them and I wanted to influence. I became member of Lidingö Section. We distributed christmasbags to the people and spoke about politics in our municipality.
It was nice to listen too on what the citizens think about our municipality. I took the occasion to present myself as a newcomer and politician in the municipality, but that I am interested and engaged to the development work in our city.
I felt that it was a good beginning and I have many thoughts about the city. Change, or improvement must occur in our Lidingö municipality.
Meeting in the city
Rich talk
08-12-2011
Lidingö, my new city, has a long history. Yesterday, I and Helena Bargholtz, were talking about that history. Helena has great experience as jurist and politician in our county council in Stockholm. She was member of the swedish parliament and worked even with municipal politics.
Stockholms city has repented for not profiting to annex our marvelous Lidingö city at the beginning of 1900. What chance! I think that Lidingö has right to protect and keep on sin independance. We can work together with Stockholm city, but within and under equal conditions.
I had on last thursday the same talk with Rune Nordström, our municipal commissioner. I think that The liberal party in Lidingö has to focus on and intensify our municipal politics, on school, care of our elders, local medical care and environment. To affirm and defend them strongly.
I have more to learn about our local politics. It is coming!
New life and new opportunities?
23-11-2011
I am now living in the beautiful city of Lidingö. I moved from Norrköping for five weeks ago. It is wonderful to continue with a new life here. I am expecting on many opportunities, in politics, in Lidingö as a city and in the closest metropolitan Stockholm. I know what I want and where to start, despite the abundancies of the capital.
New opportunities in Lidingö
Liberal party annual meeting
02-04-2011
The Liberal party in East region had his general annual meeting today. Erik Ullenhag, integration minister, spoke about present international issues, focusing on the need for democracy and freedom, human rights and international solidarity.
Integration is a issue that Sweden has still a lot to do, he said. But I thought that discrimination is a factor that impede the success of integration. Discrimination has to cost. In this point we shared the same view. View the link below.
Source:
FP årsmöte
New year, New chair and New challenges
03-11-2011
New year has started. I can see new challenges and new breakthrough. I am going to be more active in politics, making interventions in political debates and forging societal changes in our municipality and region.
We need an oversight of politics and put it in relation with citizens realities. I want to see a new Sweden, where citizens needs and conditions are the center "heart" of politics. I want Sweden to be a real country characterised by profound social justice and solidarity, but where the rule of law takes over in any situation.
On 1 january, I began my new mission as lay judge at the Swedish Court of appeal - Göta Hovrätt. I am going to do and give justice. The link below shows ny new working place.
Source:
The court
MERRY CHRISTMAS & HAPPY NEW YEAR
2010-12-23
I wish You, MERRY CHRISTMAS and HAPPY NEW YEAR.
Källa:
God Jul
New insight in two new occasions
2010-11-20
I am ending this week with two exciting meetings. I was first at the European Parliament in Brussels. Here I attended the exposé on the EU.
I wonder what happened with the development of the EU and what is going to happen within twenty years. EU takes over the UN mission in Europe. EU is a huge organisation who need a serious oversight.
Second, I attended the Liberal Party Council meeting where an analys of the 2010 elections results was presented and two vice-chairmen of the Party were elected. Downsized party with 48 seats in the parliament in 2002 and now having 24 seats. There is even here a need for an oversight of out politics and our working methods.
Norrköping my home city has unemployment and integration problem. Our Councty Council has to work with prevention than curing.
NATO will give over the defense and security of Afghanistan to afghanistans 2014. Too earlier. There is a need of realism here. Madagascar escape the coup d`état. A sign that democraty takes time. Haiti still needs support and help of the international community. A sign that development takes too time.
A new world is needed and new approach in national as well as international issues.
Källa:
New insight
New arena
2010-11-13
I was today appointed by the Regional Party Assembly to assume two missions. To be member of the Need steering body within the Regional County Council and to be a lay judge to the Court of Appeal. Very interesting missions! The Court of Appeal is the judiciary instance under the Swedish Supreme Court and over the District Courts.
The work at the regional County Council is complex and very extensive. It requires to have citizens perspective, development perspective, process perspective, workers perspective and finance perspective. A huge organisation!
I am grateful for the confidence given to me, and I am going to fullfill my missions with great engagement, loyality and professionalism. But keeping always my justice perspective and effort to partake and influence decisions.
Source:
Nya uppdrag
Voted as substitute member of the Swedish Parliament
2010-09-30
Today I got from the Swedish Elections Commission a certificate stating ...You are appointed as substitute member of the Swedish Parliament...
I got too the results of the regional elections where I am voted to be substitute member of the Regional Assembly. I am waiting a new certificate. SUBSTITUTE TWO TIME! I thank all for the confidence.
Source:
Elections results
We won!
2010-09-21
I am very proud in being part in the campaign. The liberal party and the alliance government won again. This was the reason I was campaigning.
A lot of thanks to my campaign colleagues and to YOU who voted on me. Now I am waiting the final result.
Source:
We won!
Only 1 week
2010-09-12
Within one week the campaign will be over. But yesterday I payed respekt to good people and may be human rights defenders who lost their life 11 september 2001 in US and 11 september 2003 in Sweden. This is why I fight for the peace in the world.
Last days I campaigned all around the region in Atrium in Norrköping, in the city center of Motala, in Charlotenborg outside Motala and in the ceremonial opening of Jasmine school in Norrköping.
I could see in theses places the need for a good integration, job and education politics. The liberal party is very engaged in these issues. I was glad to meet a girl who said to me ...that she is going to vote on me and my party...
Source:
1 vecka kvar
Continued engagement and continued campaign
2010-08-31
Today I had a press conference where I presented my political programme. I announced my decision to continue with my political engagement och obviously to continue the campaign. Last incidents in my campaign obliged me to stop and postpone all the activities. But I decided to continue defending the democracy and being a defender of human rights, integration and justice. Thanks to You who came to attend the press conference. Thereafter I visited Komvux (adults school) in the city of Mjölby. Click the link below to read more.
Source:
Mitt politiska engagemang fortsätter
More 4 weeks
2010-08-15
The campaign was interrupted. It was saturday 7th august when one of my team workers was assaulted. Attacked because he was campaigning for me. Thanks to the police who came and stopped the aggression. Read my blogg.
I had to review the campaign plan and I am intensively going to campaign during coming 4 weeks until the election day. All the week I gave support to my colleagues and worked with a new strategy. Now I am encouraging my colleagues to hold on and continue campaigning.
Source:
Kampanj i Lindö
Kampanj i Skänningen
2010-08-05
On wednesday wa time for a new work. I and my team of patriots campaigned in a market where many people came from differents parts of the country. We hade occasion to practice the technique of campaigning.
Later I hold a meeting in the city of Mjölby where I spoke on the need of self-organizing and the power to change situations through active voting. We got positive respons as we met and spoke with the citizens.
Source:
Pictures in Skänningen
25 patriots
2010-08-02
I had today my last meeting on how to campaign. My friends want to give me their help. Last weeks I had having meetings in four municipalities Norrköping, Linköping, Mjölby och Motala.
I met twenty five patriots, which are members of my party or only sympatize with us. The region is big and large and the task of campaigning is bigger. I needed to find patriots which can campaign for and together with me.
I followed actual political issues in the region, in Sweden and abroad. Democracy and the free market has to be deepen, with more individual liberty, the rights of romers people are undouthful and in particular justice and freedom have to be respected.
2nd meeting with Somalia Community in Åby
2010-07-05
Last Sundays I met again the community. I presented the principles of personal empowerment and self-organizing. It was good to see that the number of participants increased by 60% in relation with the last meeting. The interest on politics is growing among them. I think that is good and very important.
Today I am attending meetings in Almedalen. This is a public and country world wide place for political activities. In 4 days I am going to be here. For 3 hours ago I landed here in the eastern coastal isle of Sweden. I am full of impressions.
I campaigned in Möjby
2010-07-02
It was really nice today. Warm! The main street of Mjölby was full of people when I and the alliance parties held political talk with the citizens in the city of Mjölby. It is now important to start talking about coming elections. Click the link to see the event.
Source:
Broarnas dag
The meeting with Somalian Community in Åby
2010-06-29
I began yesterday my campaign when I met for a talk the somalian community, outside the city of Norrköping.
I taught to start this campaign by reflecting about elections and the power. Why have we to go and vote?. Where is the power?
We had a good and very important talk. If many or all of us voters, go and use our voting right, we could then contribute for the deepening of democracy in Sweden.
I campaigned in Navestad
2010-06-06
Liberal Diversity had a campaign meeting yesterday (day before the national day) in Navestad an outreach place in Norrköping city. It is confirmed that Sweden is now a multi-cultural country. There were many people from different nationalities attending the meeting, with foods, dancing, cultural activities and political talk where the Liberal party had his waving flag. I spoke with many people about the coming elections 2010.
Source:
I campaigned in Navestad
I campaigned in the City of Linköping
2010-05-09
Today was the day of Europe. I and others members of Liberal Diversity organisation took the opportunity to go out and campaign. We had a soft beginning of the campaign as we are entering the campaign time for comi9ng parliament elections. We spoke with citizens living in Skäggetorp in Linköping. Look to our pictures.
Source:
José Kimenga and Liberal Mångfald Östergötland
Meeting with the migration minister
2010-03-24
I invited yesterday Tobias Billström, the migration minister, to come and visit us in Norrköping. We had our annual meeting for my organization Liberal Diversity East region. He came in right time. There were many people liberals, supporters and many other politics lovers.
He spoke about actual migratory political issues. There was a great expectation from the people, as they were listening to him. People asked a lot of questions after his exposé. Look to the pictures in the link below.
Source:
José Kimenga and the minister
,
Tobias Billström in Norrköping
1st february 2010
2010-02-01
This day was red marked in my calendarium. I planed to softly start the campaign work. I am candidate number 4 for the parliament elections; I am number 2 in regional elections list and I am candidating for the municipality too. It is pleasant working with politics and important, so I hope to get much personal votes.
The television debate between party leaders showed that our government has a god and resoned politics and the trustable one. We need to go on and work hard.
Yes, this is what I do. I invited party members, friends etc. to attend a meeting where I and the association I belong to, invited the migration minister Tobias Billström to be our annual meeting speaker.
I think that there is a need for a systematic distribution of help in Haiti. Africa Union proposed that Haiti has to be deslocated to a new mark or land. It sounds strange to me, even if I can understand their way of thinking.
For me, the question is to save life, reconstruction and sustainable political stability in Haiti.
Agenda of the Swedish presidency in EU
2009-06-23
The prime minister of Sweden presented today the programme for the coming swedish presidency of the European union. The agenda is well structured and contain many important future issues.
I read the programme and it contains following matters:
Finding ways and means to tackle the financial crisis, fighting unemployement in Europe and continuous effort to refrain the climate changes;
There are issues to develop and strenghten legal and home affairs cooperation within EU , the so called Stockholm programme, increase of our competition strenght and to continue with the enlargement of EU;
The agenda contains too the reinforcement of EU as a global actor for peace, development, democracy and human rights.
I would like to see much emphasis and focus on these issues specialy in this time that we have a growing unsecurity and threats within EU and in the world.
Source:
Prime minister presents priorities
Next step!
2009-06-22
I am satisfied for taking part in the european parliament campaign. The liberal party got a good result. Thanks to alla of us who actively were engaged in the campaign. We have now 3 seats in the european parliament.
I did not get a place there. I thank all who voted on me. And I am happy for my own personal campaign I had. Now I will focus on the internal work of the party. And I am back to my civil work.
The world news are dominated by the situation in Iran. It takes time before the democracy be established in a country. It was the same in many countries. But soon or later the will of the people will always win. I believe that iranians will find their way.
In Sweden they are preparations going on for the presidency of European union. It will be exciting to see Sweden leading the destiny of the union during the coming six months. They are many things that need to be changed in Europe. I want to Sweden to advocate hardly about those things.
Exciting hours!
2009-06-10
The election time is over. The liberal party is a winner. We had put again our party in the country political map. But coming hours will be exciting. We are waiting to know which candidates are going to represent Sweden in the European parliament.
The election campaign opened for me a network of contacts and I did even campaign together with the immigration minister Tobias Billström on last saturday in the municipality of Motala.
Source:
Bilder från valrörelsen-2009!
My party is a winner
2009-06-09
I still campaigned on last sunday. It was the voting day. I was together with other liberals in Norrköping campaigning in the community of Lindö. We were knockning doors encouraging the citizens to go and vote. At about 13.00 we were in the city center distributing tracts.
In the evening we were together with other alliance parties following the proclamation of voting results. Under 60 days I had been working full time with the campaign. I campaigned in 12 of 13 municipalities in the region, beyond other cities in the country where I made more than one visit.
I met and spoke with a large number of people throughout the country. I got a lot of impressions and a new vision on politics. The campaign is over. The liberal party is a winner as we are waiting the counting of votes.
Source:
Valseger!
Liberal party in Motala is progressing
2009-06-06
On tursday morning, at 07.00 I participated to the business breakfest. It was in the Scandic Nord hotel in Norrköping. A very important and interesting forum (Network) for businessmen.
I spoke about the need of good co-operation between the public sector (e.g. politician) and the private sector. I told them about my candidature and encouraged them to go and vote. They could vote me. I laid some doorhangers on the vehicules parked outside before I left the hotel.
At 10. 50 I parked my car in the commercial center of the city of Motala. Brother Fransson (liberal of Motala section) welcomed me. We had political talk with people in the city center and surrounding zones.
Thereafter we were in the community of Brunnsvik where we had door knocking and distributed tracts. Despite the rain we thought that there was no way back "Återvändo". The campaign had to proceed until sunday.
Around 18.15 I sat again in my car and said bye bye to brother Fransson whispering.. it was wonderful to campaign here.
Source:
Företagarfrukost på Scandic Nord
I campaigned together with Jan Björklund
2009-06-05
On wenesday I had all day campaign in the city of Linköping. My visit had a coincidence with the visit of Jan Björklund (Liberal party national chairman) and Olle Smicht (Euro-candidate).
We needed to gather our strenght and campaign offensively. We had speech in the square combined with political talk with the citizens and distribution of tracts.
About 18.00 I participated in the door knocking campaign. I was joined by comrades Darell, Boberg, Ellison, Per-Niklas, Magnus and Thomas. We surrounded one community in Linköping, we went along the streets, we knocked doors and urged people to go and vote on sunday. We got good responses from the people we met.
Källa:
Kimenga, Björklund och Granbom
Jag kampanjade i Åtvidaberg
2009-06-04
On tuesday I campaigned in the city of Åtvidaberg. The liberal party section of this municipality invited me to join them in their campaign. They wanted the party to be visible in the city.
At 13.00 I departed from my city to Åtvidaberg. Anders (member of the local section) welcomed me as I arrived there. We had public political talk with citizens, we went around all the town distributing tracts and puting door hangers on the parked cars.
Åtvidaberg is very calm. My short visit to the polling station showed that people are voting. As I was leaving the city about 16.45 I saw all city being plenty of tracts and door hangers. The party was so visible in all the city.
About 18.00 I met comrades Biorsmark, Sundin, Pia and Berit (all liberals from Norrköping). We went distributing tracts into the locality of Lindö. We discussed too about the outcoming elections results.
Source:
Kimenga i Åtvidaberg
I visited horses competing arena in the city of Mjölby
2009-06-03
On monday my working day began with answering questions and questionnaires I got from some NGO. At 10.00 I and brodern Thomas were in the central town of Norrköping distributing tracts and talking politics with people.
At 11.45 I went to the voting pool. I voted on my candidate. Whom? The vote is confidential, I can not reveal. At 15.00 I arrived in Mantorp in the city of Mjölby. I had political talk with citizens and distributed tracts.
At 17.40 I visited the horses competing arena where Jim, Ywonne and Carina (Liberals from Möjlby section) welcommed me. We were looking the horse competition. The arena loudspeakers announced several times what ... The liberal party politics is about EU and that we want to encourage all to go and vote on sunday. Liberals are here to answer your questions.
We went around and put doorhangers with liberal message in all the cars in the parking place. At last I was the one who awarded the winner of the competition. It was marvelous!.
Source:
EU kampanj och hästkapplöpning
I visited Afrosvenskarna riksförbundet
2009-06-02
I was last week-end in Stockholm. I was invited by the Afro-swedish organisation (ASR). ASR is a central organisation gathering many ethnic african organisations in Sweden. They were celebrating the day of Africa.
Around 100 persons attended the meeting. In a roundtable I had the occasion to address the audience and told them about the history of the European union, on my candidature and on my campaign.
The integration, muslims situation, discrimination, somaliaphoby were some of central issues I had to answer. They wished me and wanted to see me in the European parliament in Brussels.
We had discussion about the EU and AU (African Union), free trade, asylum etc. They are so engaged that I appealed them to work in influencing the politics in Sweden as well as in Europe by joining even political parties.
Source:
Afrikanskt stöd på jättemöte
My day with 3 activities
2009-05-29
Yesterday I started my campaign day in the city of Söderköping where I should campaign together with Cecilia Wikström (EU-candidate). It was wonderful to see the covering of the campaign by journalists.
After that I visited the University of Linköping where I should together with Karin Granbom (liberal member of the parliament)presented a report about swedish students and EU Erasmus programme. This programme aims to give support to european students and teachers who choose to study or practice in another european country.
Around 18.30 I and Björn Börjesson (my party member) patrulled the community of Lindö where we knocked doors, spoke with people about EU and the elections and distributed tracts. We were surprisingly well received.
Source:
Kampanj med Wikström
Debate and camapaign
2009-05-28
Yesterday I debated in Haga College. It was encouraging to see the growing interest among teachers and students who attended the debate. At 12.30 I together with other liberals had in Kungsgård College talk with students and we distributed tracts.
I ate my fast food then in the campaign station. Thereafter I continued talk with people around the commercial center of the city and distributing tracts.
In the evening I attended the concert where Roland Utbult (EU-candidate) played guitare, piano and was singing. I, then was fully meditating and loved the peaceful atmosphere of the concert. At home I enjoyed to see Barcelona winning the European cup. The day was really wonderful.
Source:
Gymnasiedebatt och EU-café
I campaigned in the city of Vadstena
2009-05-28
On tuesday I had some small administration, distribution of tracts och door knocking campaign. Despite the rain, I and other liberals visited the city of Vadstena where we greeted people, spoke on EU etc.
Later on we went around the communities knocking the doors and distributing tracts. It was beautiful to walk around and reaching many people.
Källa:
Kampanj i Vadstena och Norrköping
I campaigned in many places
2009-05-27
Since the start of the pré-voting I had between 21 up to 26 may campaign activities in diffrent cities and places. I has been in the cities of Linköping, Valdemarsvik, Linköping university, Haga College, De Geer College etc.
Eleven days are left until the election day. The campaign has intensified. I has been documentating all the activities. Click the links.
Kalla:
Valstugan invigd!
,
Kimengas bilder
,
EU-debatten
and
Radio - Ekojordbruk
Voting process has started
2009-05-21
Yesterday was the beginning of voting for european parliament elections for those who can not wait until 7 june.
Kalla:
SVT
and
24Corren
I campaigned in Lindö.
2009-05-18
I see how Barack Obama and his team won elections because of applying direct contact as method for reaching citizens. People recognized us as we campaigned last week-end in Lindö, a locality situated in the city of Norrköping.
Knocking the doors was the campaign method we used. It gave positive results.
We met kind people and a lot of reactions like oh!, it is good that you came, we need to know more about EU, I know you I am myself a liberal, I vote everytime on liberal party, is it you in the picture good luck, I am going to vote on you, I am not going to forget to go and vote etc.
It is make sense to knock the door and it gives a lot to learn through these meetings. Look please the pictures. The local newspaper wrote today about me.
Source:
EU-kampanjen i gång
and
NT
I visited the cities of Soderkoping and Linköping
2009-05-15
Brodern Mikael Arosenius (Party section in Söderköping) invited me to join them and influence their city. I was there and did campaign. The liberal party section here adopted the strategy of being more visible. Liberals walk around all the city, talk with citizens and distributing tracts. It was nice and we spread the our EU politics.
Later on before the night arising, my car was parked in Druvan parking house in the city of Linköping. We were a group of motivated and engaged liberals who bilieve in "doorknocking" as a successful campaign model for reaching our central voters.
We surrounded then community of Berga, positionned ourselves and distributed massively tracts, encouraging and calling people to go and vote. I came home with many positive impressions on these meetings. See picures.
Source:
Fortsatt EU-kampanj
I visited Vreta College in the city of Linköping
2009-05-13
Vreta College is situated in the town of Linköping and is surrounded by a large green area. It was here that I parked my car yesterday around 07:40 am.
I was there half day where I participated to the debate attended by College students. they asked many interesting questions. 2/3 of discussions was about the agriculture politics within the European union. Political parties representatives from FP, C, KD, M, S och JL attended the debate.
We, Swedish Liberal Party said, the financial subsidies and subventions to agriculture has to end and the European parliament Strassbourg trips has to finish. Sudents like our proposals.
Source:
EU-debatt i Vreta kloster!
My campaign in the city of Söderköping
2009-05-13
An incident happened on last monday as I noticed that the air in one of the wheels of my car went out. I was then campaigning in the city of Söderköping and distributing tracts. The car was upheld and the wheel repaired.
In the evening I visited Vikbolandet where I participated in the debate together with representatives of other political parties. Gender and equality, Collective labour agreement, agriculture and regional politics, free health care, climate and environment were central subjects discussed. People are getting more interested on EU.
There were around 90 persons attending the debate. Things went well and time was 21.55 when the debate ended.
Source:
Kimenga på äventyr
I participated in Europe day
2009-05-11
The week-end was wonderfull. It is encouring to see that many liberal members around the country stood up and campaigned. We did the same in the East region. Last friday I campaigned together with the local section of liberals in the city of Kisa where I held a speech.
I spoke about political issues that the liberal party want to change in EU. Co-operation in fighting crimes, the euro, nuclear power etc. We distributed tracts and had time to talk with people.
Thereafter I visited the university of Linköping where I distributed tracts and had time for discussion and questions with students. Some thing which is special with students is that they ask direct questions, they like argumentation and explanation.
On saturday, then, I participated in Europe day together with the liberal section in the city of Linköping. We invited the public to coffee and cake. We talked with people and called and encouraged them to go and vote in the coming EU elections, specially to vote on the liberal party. Some of them said that they are going to vote on me. I feel good.
Source:
Europadagen firades i Linköping
Ladies circle in Söderköpinmg city listened on my vision
2009-05-10
On last thursday I had 2 activities. I visited the local newspaper office where I spoke about the roll played by the media in mobilizing the people. To inform and spread the news about the european union is the media vital work so that people can understand the EU and go and vote. I did too an interview.
After that I had a meeting with the Ladies circle of Söderköping city.
The Circle is an girl organization with international network oriented in support and development of the women in the world. The nexus between Sweden, the EU and the world was a central thema in our discussions.
Some pictures of the meeting are in the link below.
Källa:
Kimenga bland ladies
Intressanta politiska aktiviteter
2009-05-08
Last wednesday I participated to:
1) a lecture about Norrköpings municipality history och development with focus on the Swartz family and snuset. Anders Ekberg who also is a candidate visited Norrköping and spoke about his political programme.
2) a public panel debate organized by the road transport union. Other political parties C, KD, S, V, MP och S were too represented. we debated about the road transport versus EU. despite the rain, we discussed politics.
3) a meeting in bosnian mosque in Norrköping. I appeled them to go and vote.
Source:
Kimenga tar poäng!
The municipal library was a campaign arena
2009-05-06
The civil society plays important role even within EU. They are called "lobbysts" or intresse organizations. But they are doing complementary work to support the politics of states members and even the european union´s politics.
Yesterday I did start my campaign day by visiting an local organization in Hageby in the city of Norrköping. I met leaders of that organization (Det Nya Hageby) and we had interesting discussions om how national politics can support the effort of the civil society and vice-versa.
They are doing atremendous job where citizens are being supported and getting help to participate in their near society.
Thereafter I did practice the political work. I mean I campaigned near the open arena of the municipal library in Norrköping. I spoke with one person who refused to vote. Why? The person thinks that it is complicated, confusing and unnecessary massinformation around EU.
I spent many minutes speaking with that person on why it is important to vote and influence and change the workin way within EU. Oj!, it was a rainy day, I had a swet cloches... but is was nicely...
Source:
EU-kampanjen i ösregn!
Maxi commercial center in Norrköping became a campaign arena
2009-05-06
Yes, flexibility is something we all need. Even when it comes to campaign. Changing the course and adapting thing to new circumstances is something I learnt. Last monday I had planed visits and campaign activity in the city of Jönköping.
But my schedule was canceled at the last minute as I was informed that the organizing liberal party member did not succeded to book the meetings and he then totally missed to inform me. I was lucky that myself I called him to check before I started the trip to Jönköping city.
I transposed the programme to outreach meeting distributing tracts and holding political talk with citizens in Maxi commercial complex in Ingelsta. I got wonderfull and positive reactions through these talks. Look some pictures.
Source:
Kimenga på Maxi
Coming political activities
2009-05-05
4 maj - Visit and campaign - City of Jönköping
5 maj - Visit and campaign - City of Mjölby
8 maj - Visit and campaign - City of Kisa/Kinda
9 maj - Visit and campaign - City of Karlskrona
10 maj - Visit and campaign - City of Stockholm/rikskansliet
11 maj - Visit and campaign - City of Söderköping
12 maj - Visit and campaign - City of Linköping
13 maj - Visit and campaign - City of Valdemarsvik
15 maj - Visit and campaign - City of Mjölby
20 maj - Visit and campaign - City of Linköping and Norrköping
21 maj - Visit and campaign - City of Borlänge
22 maj - Visit and campaign - City of Örebro
23 maj - Visit and campaign - City of Valdemarsvik
30 maj - Visit and campaign - City of Stockholm
1 juni - Visit and campaign - City of Mjölby
2 juni - Visit and campaign - City of Motala
3 juni - Visit and campaign - City of Finspång
4 juni - Visit and campaign - City of Åtvidaberg
5 juni - Visit and campaign - City of Norrköping
6 juni - Visit and campaign - City of Nyköping
7 juni - Visit and campaign - City of Norrköping
Mobilization was a leading word in the city of Söderköping
2009-05-05
Last thursday was the end day of my pré-campaign which started since february. I visited Nyströmska College in the city of Söderköping where I met students.
Students were really interested when listening my exposé. But they were too critical regarding the bureaucracy within the european union.
I lectured on the history of the european union and took up central issues in the liberal party political programme.
Thereafter we had an open space where youth politics, to study abroad, trafficking, the Strasbourg trips, Euro, Irak etc. were issues that students wanted to discuss and know my opinion about.
The month of maj is a mobilization month. Tracts and all campaign material are ready. It is now time to mobilize swedis people to go and vote on me and on the liberal party.
OBS: I am officialy on leave and I am going during the all month of may to campaign throughout all the East region and have campaign activities at national level outside the region.
Public meetings, knocking dorr, panel debates, visits, lectures etc are included in my schedule (look at my website). I am available and disposed to campaign together with You. Just call or send me epost.
Look pictures.
Source:
EU-kampanjen igång
I and Marit
2009-04-30
On tuesday - day after my arrival from Brussels - I was again out campaigning together with Marit Paulsen. Marit is number one in our national list.
Direct contact with citizens combined with distribution of tracts was the approach I had when campaigning. I spoke with nice people near to the gallerian of Maxi in Linköping city. I got too many questions to answer.
Thereafter we visited the animal Zoo in Kolmården. We met a pack of wolves. They welcomed us and wanted to play with us. 2 of 3 came to me and were playing with me and kissing me!
Then I said .. to Marit, if they could have right to vote, I am going to get more votes and win you.... Then I am going to get your seat in the european parliament. The laughting came and it was really funny.
Source:
Kimenga och Paulsen på Kolmårdens djurpark
EU needs Sweden
2009-04-29
Last thursday I landed in Brussels, the capital of the European union. Thereafter started an intensive political work with guided visits through EU institutions, workshops combined with discussions and reflection and listening exposés etc.
Some of the central issues were how to maximize and realize an effecient campaign, the works of liberals within the european parliament, the importance of having the euro currency, the present financial crisis etc. It was too the occasion for me to visit my coming working place (my next office).
I profited to learn more about the work EU is doing in Europe and in the world. I came home with new insight, inspired and strong enought for engaging myself to coming campaign weeks.
I am preparing myself after 7 june to return to Brussels and take my office in the european parliament together with other members of the parliament.
You can see the inside of the european parliament in the link below.
Source:
Kimenga in Bryssel
International visit
2009-04-23
Trying to summarize what I did during the last months, I would like first to say that the campaign for European elections is going on. It makes sense and it is encouraging that we had reached the point where we are now.
I did campaign in most of the all municipalities of the East region (Östergötland) and in some big cities like Malmö.
Today I am travelling to Brussels for a training which theme is "Europe in practice". It will be an intensive short time working visit to the European parliament and subsequent institutions, attending seminars and participating in discussions etc.
I am feeling on other side that the time for intensified campaign has come and the coming weeks will be challenging and more exciting as we are all going to fill the streets of Sweden spreading our politics and encouraging citizens to go and vote and vote on me.
Source:
José Kimenga
I visited the College school in Motala
2009-04-17
On wenesday I did begin my day with a early travel from 06:30 and came home at 21:35. I had been encouraged by the discussions we had in the city of Linköping where we had together with liberal party members a meeting with representatives of two local organisations working with integration issues, namely Verdandi and Kooperativet i Skäggetorp.
A wonderful business! A great engagement and decisiveness to get a change are the motor in the work of these organisations. The liberal party in the city of Linköping is close to them and giving support.
In the morning and afternoon of that day I campaigned in the College school of the city of Motala. I visited the local College (Platengymnasiet)where I spoke about the European union.
I had with me Kjell Fransson the local liberal party member and he was my safety. I had a round table books, I went around speeking with students and distributing pamphets and made three long and interesting presentations in different classrooms.
Migration and integration issues in Europe were some of issues that students were interested to discuss. They wanted me to speak more about the liberal party political programme and concretes issues on the coming european elections.
I then presented the major part of our programme beginning by the fight against international border crossing crimes, free health choice, NATO, international cooperation, the euro etc. The presentations were followed by interesting discussions. I appealed students to become liberals and to go and vote and vote on the liberal party and vote on me.
There was then the end of my exciting two weeks of campaigning. Yesterday I was "back to the business" at the Swedish Migration Board. You can look some taken pictures.
Source:
Kimenga på gymnasiebesök
EU and muslims integration
2009-04-13
I used my Easter eve by attending a conference on islamophoby. The event was arranged by Bosnian cultural center together with 3 other bosnian islamic associations of the cities of Norrköping, Linköping and Motala.
Between 200-250 persons attended the meeting where we discussed among other issues on islam, the gap bewteen the west world and the muslims, the growing islamophoby and intolerance.
The event called for muslims to be rightfully received and be treated in equal way as other believers are treated. Muslims need to partake in the continuos construction of our societies. There are around 470 000 muslims in Sweden.
I summed up all the presentations with 4 leading words. 1)Dialogue,
2)Integration, 3) Rights and duties and 4) Mutual understanding and misunderstanding
Some proposals on measures to be taken were presented, which decrease the gaps in our societies and facilitate to link borders and creating a god and mutual relation between muslims and non-muslims.
I emphasized in my intervention that the Liberal party is a party which advocates dialogue and equal treatment for all and that we have (and we want) a good supportive integration politics in Sweden and in EU. Look please some pictures with muslims leaders from Bosnia, Germany etc.
Source:
Kimenga vidgar cirklarna
EU provides a lot of jobs
2009-04-08
The Liberal party is right when we advocate for the European union as arena where we when faced by commun problems, we can find commun solutions. I and Karin Granbom (member of the swedish parliament) visited yesterday the work agency in the city of Norrköping.
I wanted to know how the european union internal market functions and what I can do as Euro candidate for swedish citizens to benefit the jobs opportunity the EU offers.
The visit gave me new insight and knowledge on how important it is for Sweden to continue with his participation in the EU. There are jobs in EU and there are unterminable opportunities for swedish citizens when it comes to move freely within EU and thereafter paving a way to minimize the unbalance in the internal market.
Yes, I believe in EU.
Source:
Kimenga and Granbom på AF
Wonderful outreach meeting
2009-04-05
It was fantastic to campaign in the city of Linköping. Yesterday around 10.10 I did parked my car in Linköping city. I loved to meet members of the Liberal party fully decided and ready to campaign in the city center and spread our politic. We did it together.
The positive thing is that we are using the direct contact method, as a way of initiating talk and exchanging views with the citizens. My impressions are that citizens wanted to listen to us, they asked questions and accepted our political messages.
One of them agreed with me that there is a need of strong international co-operation - within european union. But he added that we need also to be critical in some issues. I agreed with him. This is what happens when people talks together. It opens the way for mutual understanding.
See campaign pictures.
Source:
Kimenga - igen
My campaign in the city of Linköping
2009-04-02
I had on tuesday a campaign meeting in the city of Linköping, supported by the international friendship association. This one is a local NGO working with and involved in many social issues and having several co-operation organizations.
It was wonderfull to campaign and spread the Liberal party politic on european union. Citizens wanted to know more about our politic and they asked many questions after my exposé.
They were about 350 persons attending the meeting as I was speaking on my belief and the liberal party ideology about peace and freedom, integration etc.
Some one challenged the Liberal party to work for the states members of the European union to stop the production and sale of weapons and war equipements to third countries. This is a premisse for any sustainable peace in the world. I agree that it makes sense.
Source:
Kimenga is successfull
Seminar in Ydre city
2009-03-27
Yesterday around 17.35, and after two hours driving I stopped my car in the city of Ydre. I was the speaker in a seminar organized by the liberal party members.
The event was announced in the local newspaper and many people in the city came to listen to me.
Around the long table, they were women and men listening as I was speaking about my life history, followed by the exposé on the european union and it development.
European union is an evidence on the success of the international cooperation, as a cornerstone for any change, development och progress. We had then interesting discussions.
Source:
EU next?
Annual meeting in Skåne and Malmö
2009-03-24
Last saturday I was received at the city of Malmö. I was invited as speaker to the annual meeting of the liberal women organizations in the south region of Sweden (Skåne). Early in the morning I left by train from Norrköping to Malmö.
Thereafter it was a guiding tour through the city teater hall. A wonderful house! Liberal women organizations of the region of Skåne and the city of Malmö had a common annual meeting. A time managing and efficient way of working.
I spoke about the history of the european union and it subsequent development and coming challenges. The speech was followed by interesting questions and discussions.
Source:
Beröm till Folkpartiet
I visited Lindö FF
2009-03-18
Yesterday I visited together with the party members Lindö FF which is located in Norrköping city. Lindö FF is an sport association with around
1 000 members. They have a strong and clear vision on what they want. Presently they are constructing a huge sport arena.
They project to diversify their activities and pursue to attain diversity amongs their members. We agreed that as this association is taking his moral responsability to form and train the youth etc., political parties have too to assume their responsabilities as leaders of this country.
We need sustainable meetings of this kind.
Myself, I am convicted that the cooperation between political parties and the civil society needs to be increased.
Source:
Lindö FF - en klubb för dig?
,
Lindö FF och Integration
Valdemarsvik and Vadstena received me
2009-03-16
Some days ago I visited the Liberal party in the city of Valdemarsvik. And yesterday it was time to speak before the members of the Liberal party in the city of Vadstena.
They had their annual general meeting. The local news paper announced the event and the venue was a public meeting where any one could come and listen to me.
I spoke about the construction of the European union and his subsequent development. The need of and importance of international cooperation dominated my speech, with emphasis on my own international experience.
I want to see Sweden pursuing his involvement in the changing process occurring around Europe and in the world.
Today was published a result of a survey done by the local news paper in Norrköping about European union. One of the questions was what I can do that others candidates can't.
It is obvious that all can do something, and I, I have own experience to contribute in the work of strengthening the European union.
Source:
EU-vision måste bygga mer på samarbete
and
Vad vill du göra som inte andra i ditt parti kan göra?
I invited them to vote on Liberal Party
2009-03-07
I think that the meeting between human beings is important. The direct contact facilitate the talk between people and create a mutual understanding. This is what I experienced during my visits to some NGO and working places.
It becomes very natural to speak on politics and invite the interlocutor to join the Liberal Party. I can see it on these pictures when we met our friends in Motala city.
Source:
Visit in Motala
My political schedule
2009-02-24
Coming meetings are planed where I am going to participate as candidate to European union (EU) parliament elections. As part of my campaign I am going to focus my speech on the EU development, the EU Law and the legislative role of the parliament.
- 24 February I will be speaker in the annual meeting for Liberal party in the city of Valdermarsvik
- 27 February I will visit two NGO namely the Bosnian and Burundian organisations in the city of Motala.
- 10 Mars I will be organising the integration talk where many civil society organisations are invited.
- 18 Mars I will be visited the sport club Lindö FF in the city of Norrköping
- 2, 15 and 21 Mars I will be speaking to the members of Liberal party in the cities of Finspång, Vadstena and the liberal women in the city of Malmö.
The campaign is going on
2009-02-15
My focus is to spread the liberal politics. I do this job alone or together with other members of the liberal party. A number of visits to different associations had been done.
And we intend to continue reaching citizens through direct contact. Last friday I had two interesting activities. I spoke before members of Rotary International in the city of Söderköping where I lifted up my class journey from Komvux to UN. I got a lot of positive feedback.
Thereafter I visited together with my friends the Islamic Association in the city of Linköping where we had interesting discussions on muslim cultures and islam.
Source:
FolkpartietNorrköping
I am voted as Euro-candidate
2009-02-08
The National Council of the Liberal party approved the final list of candidates to the European parliament elections. Therefore it was issued the following pressrelease.
Pressrelease from Liberal Party in the East region on 7th february 2009.
José Kimenga, (fp) voted as Euro candidate by the Party Council
José Kimenga, Norrköping, was on saturday voted as candidate number 17 on the list of liberals toward the european parliament elections. The venue took place in Gothemburg where the Party Council approved too the party political programme on EU. Monday, 9th of february, José Kimenga is starting his election campaign in the home region, Östergötland.
-I am ready to campaign and have a aim to get so much as possible many personal votes. I will be on two months leave from my job at the Swedish Migration Board and consacrate time to spread the knowledge on European union, visiting schools and work places. It is very important to get people go and vote because the EU politics plays daily has a great role on us, said José Kimenga.
-In European parliament I am going to work with legal issues in fighting the crowing borders crossing crimes in Europe. The peace and freedom in Europe is depending on the strenght and effectiveness of the judicial authorities. Even the EU foreign politics needs to be strenghten toward contributing to the democracy development and greater respect to human rights outside the union. Peace outside Europe has influence on our peace in Europe, concluded José Kimenga.
José Kimenga can be reached through phone: 073-4353196, e-post: josekimenga@hotmail.com
Source:
Nomination list
Time for action
2009-02-02
The new year has come. The month of february began ye